Weight-Loss Surgery Helped One South Florida Woman Regain her Health, Energy, Confidence and Start a New Business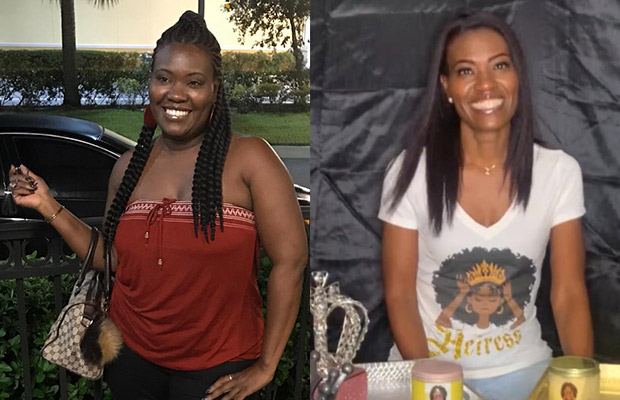 Eleven years ago, Chandra Dunn's health and life took a serious turn for the worst due to a debilitating, undiagnosed disease.
She suffered for months with blood clots that caused her to be hospitalized, had an enlarged heart, her thyroid was acting up, and she suffered a stroke. Her team of doctors and specialists struggled to find the cause for her illness.
"I was on my death bed. I was so sick," said Dunn, who was a dental hygienist at the time and a mother of three. "Finally, I saw a new doctor at Jackson Health System who diagnosed me with lupus anticoagulant disorder."
Medical Condition Leads to Weight Gain
Lupus anticoagulants cause clotting disorders that can lead to stroke, heart attack, and other serious medical concerns. While the diagnosis helped Dunn regain control of her health, her weight began to creep up due to long stretches of inactivity and fatigue.
"I was constantly gaining weight because I wasn't as physical as I used to be," she said. "I gained so much weight in the years following my diagnosis, and I kept complaining to my cardiologist about it."
Her cardiologist was also concerned about her weight gain because he feared the excess weight could strain her heart and lead to a heart attack.
After trying heart-healthy diets that didn't work, Dunn's cardiologist suggested she consider gastric sleeve surgery. He encouraged her to reach out to Elias Chousleb, MD, FACS, FASMBC, a bariatric surgeon and the medical director of the Bariatric Surgery Center at Jackson North Medical Center.
Dunn completed her initial appointments and lab work but became frightened on the day of one of her pre-surgical tests.
"I didn't go. I just didn't show," Dunn said. "I laid on my bed crying."
With the support and encouragement of her parents, Dunn reached out to the surgery coordinators at Jackson North, expressed her fears, and recommitted to the process.
"We provide each patient with the time and counsel so that they are fully informed about their decision," Dr. Chousleb said. "We take time to answer their questions, so they go into surgery at ease."
Gastric Sleeve Surgery
On January 24, 2018, Dunn had gastric sleeve surgery, a weight-loss procedure where part of the stomach is removed. This limits the amount of food that can be consumed and decreases the production of ghrelin, a hunger-stimulating hormone.
Dunn says the procedure – which helped her lose more than 100 pounds – changed every aspect of her life for the better.
"Am I happier now? Yes. Am I breathing easier? Yes. Can I talk and walk stairs? Yes," she said. "My skin is even clearer. I have confidence now. It's just amazing."
After the surgery, she had to slowly reintroduce foods and monitor what she ate closely. She also worked out regularly.
"I absolutely love my body," she said. "Once I was able to begin working out, I exercised regularly. I ran and lifted weights, so I wouldn't have loose skin. I wanted to be toned."
Weight-Loss Leads to a New Purpose and Business
Three months after her surgery, Dunn began to lose her hair, a common side effect of the procedure.
Instead of watching it fall out in clumps, she cut it very short and began making a hair growth oil that she has used throughout her life to grow out her hair. Her hair grew back quickly and healthier and longer, leading to inquiries from other people and eventually, a business which she began in partnership with her brother.
"I got phone calls and texts, so I made a few bottles and sold them online. They sold out in 24 hours," she said. "When I saw how quickly I sold out and the positive feedback I was received about my product, I decided I'm going to do this. Now, I get to help other people get their confidence back through hair, the same way the gastric sleeve surgery gave me my confidence back."
Life After Surgery
It's been four years since Dunn's weight-loss surgery. She recently celebrated her 50th birthday in the Caribbean. She left her job as a dental hygienist and is a budding entrepreneur with her business, Heiress' Crown, selling natural hair growth oils, shampoos, conditioners, and detanglers.
Dr. Chousleb said Dunn is reaping the rewards of her hard work.
"She was determined to make a lifestyle change. Surgery requires commitment. There are no easy fixes or magic tricks," he said. "If you put in the work, you see the result. That is what she did both with her surgery and her new business."