Bariatrics Surgery Gives South Florida Man a Second Chance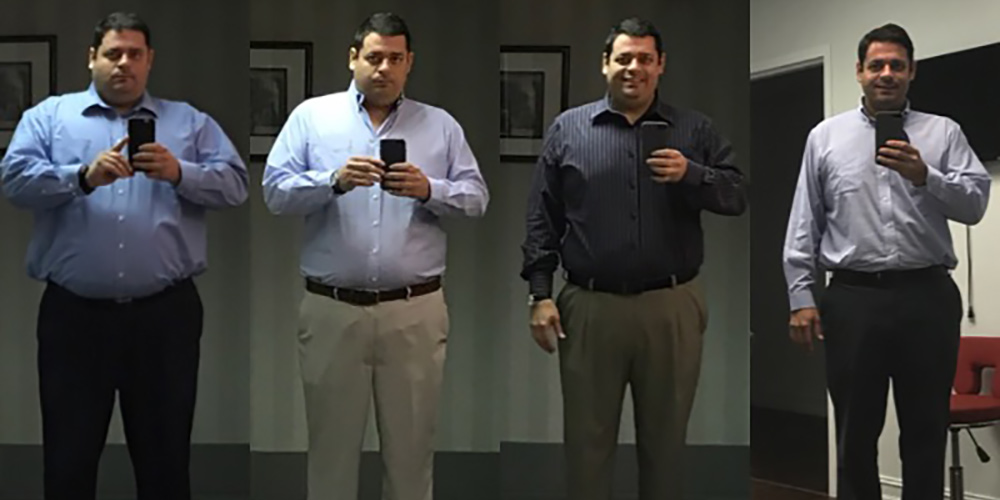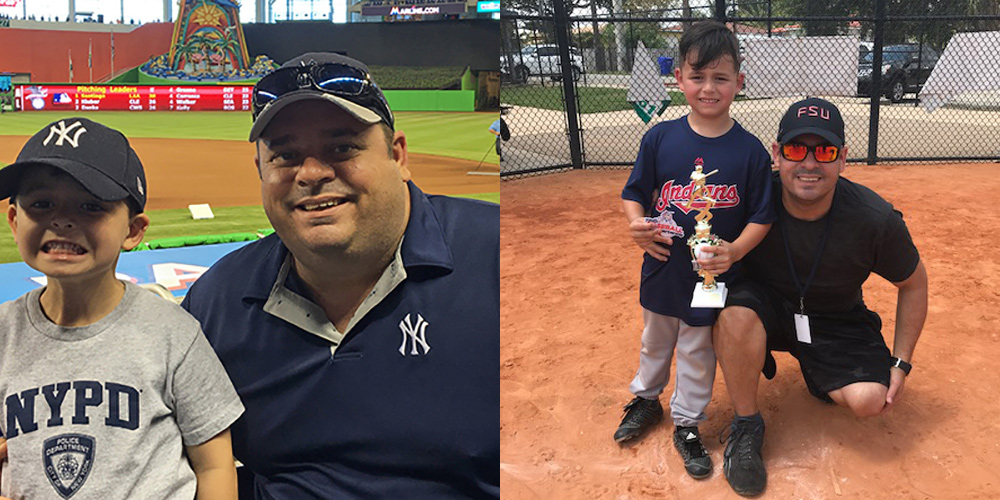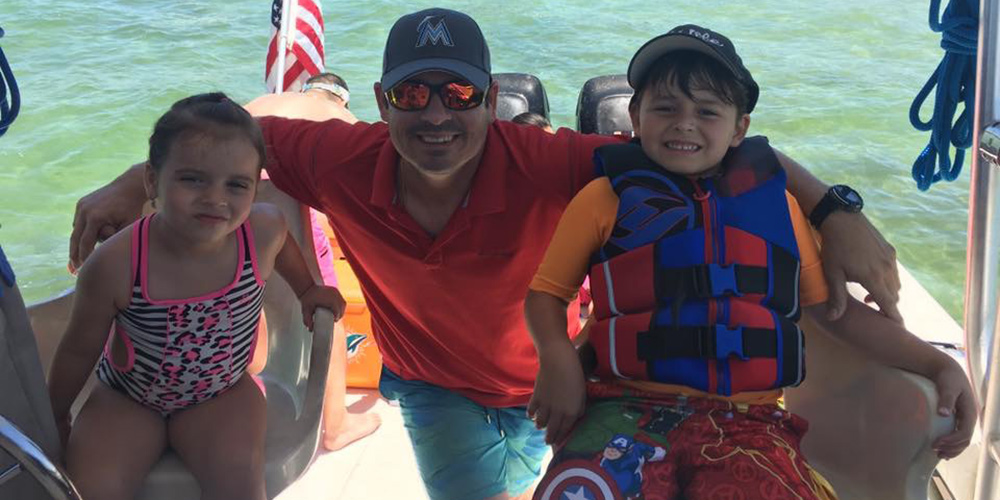 While growing up, Robert Rodriguez was an athletic kid. He participated in a variety of sports, including soccer and baseball, and made it a top priority to stay active. Now 42-years-old, he recalls how, as he entered adulthood, his health took a backseat and spiraled out of control.
"I started gaining weight uncontrollably, stopped going to the gym, got busy with my family life and my kids," Robert said. "I tried losing the weight, but it felt like it was beyond the point of no return."
He stood a little more than six feet tall with an average weight of 250 pounds. However, by the time Robert was 35, he ballooned to 390 pounds. He was often working late, so he couldn't prioritize a fitness routine. There came a point where he found that he couldn't make it to the end of his driveway without having to catch his breath.
"I wanted to teach my son how to skateboard but couldn't, and questioned myself as to how I got to this weight," Robert said. "That's when I made the decision to be healthy again."
Determined to win the ongoing battle with his weight, Robert went to Jackson North Medical Center to speak to bariatric surgeon Elias Chousleb, MD. He explained to the doctor how he was always tired and out of breath due to being severely obese. Robert is not alone as obesity is a chronic disease that affects one-third of adults in the United States, and is one of the leading preventable causes of death in the nation.
"Bariatric surgery is a commitment; you have to work at it," Dr. Chousleb said. "Incorporating a healthy diet along with exercise will bring even greater results."
On September 21, 2016, Dr. Chousleb performed Robert's surgery at Jackson North. In less than a week, he was back at work.
"I am very thankful to Dr. Chousleb and his staff," Robert said. "They were super polite, they had strong work ethic, treated me with upmost class, and they made this life-changing procedure a great experience."
A year later, he's lost more than 145 pounds, is committed to the gym four nights a week doing weight training and cardio, has changed his lifestyle, and feels 20 years younger.
"Most people fear the change of lifestyle – I loved drinking beer and eating pizza," Robert said. "Now I don't crave any of those things and don't feel as tired anymore."
Robert has since gone snowboarding with his son in Wyoming, ran marathons, and is able to participate in family activities instead of watching from the sidelines like he used to.
"Not once am I ever out of breath now," he said. "Thanks to bariatrics and Dr. Chousleb, I now have another 40 years ahead of me to do things that make me happy."