After giving birth to two children in her early 30s, south Miami-Dade resident Michelle Rodriguez struggled with managing her weight. It had always fluctuated when she was growing up, but she had been able to control it on her own. This time, she tried the Weight Watchers program, seeking to lose the baby weight she had gained.
"I lost 80 pounds or more," she said. "I got the weight off, but once I was off the program, I couldn't keep it off."
Over the next two decades, as she raised her children as a stay-at-home mom and worked as a substitute for Miami-Dade County Public Schools, the weight slowly crept back on. It became difficult to exercise by the time she was in her 50s.
She joined a boot-camp program but was unsuccessful.
At five foot, six inches tall, Rodriguez weighed 260 pounds. She knew she had to find a way to make a lasting change, and began researching medical alternatives and learned about bariatric surgery during a seminar at Jackson South Medical Center.
Up until that point, she had remained hopeful. However, during a visit to a water park where she attempted to go on a water slide with her son, the park employee told her she could not go down the slide because she surpassed the weight limit.
"My weight never stopped me from doing anything – I was always active with my kids," said Rodriguez. "So when my insurance confirmed it would cover the procedure, I jumped on the opportunity."
On September 26, 2016, Rodriguez had the gastric sleeve surgery with bariatric surgeon Eddie Gomez, MD, FACS, FASMBS, at the Bariatric Surgery Center at Jackson South. During the surgery, Dr. Gomez reduced the size of her stomach by about 75%, leaving a smaller, banana-shaped stomach, which produces less ghrelin, a hunger-inducing hormone.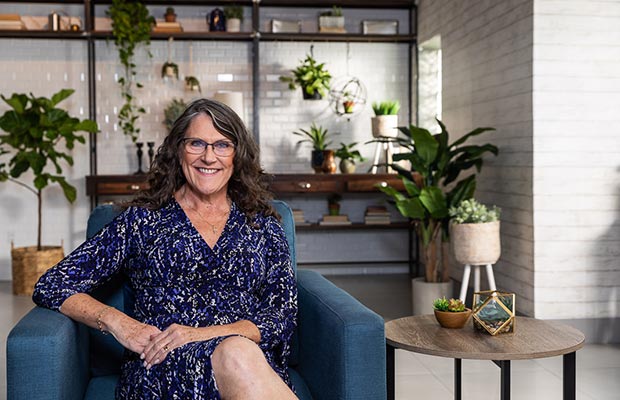 The night before her surgery, when she was worried about being able to make the weight-loss stick this time, Dr. Gomez sat with her and offered words of encouragement.

"He sat there and talked to me and re-motivated me," she remembered. "He said, 'I am giving you a tool – a pen to write with. What you choose to write with that pen is up to you.' "

From that moment forward, Rodriguez was determined to write the next chapter of her life.
"Bariatric surgery is not challenge free; it requires a change in exercise and eating habits to be effective and it is not a short-term process," said Dr. Gomez. "It is a long-term commitment to a better, healthier lifestyle."
After recovering from surgery, Rodriguez became a runner and resumed her boot camp workouts. She found herself to be more active than ever before and exercises every day. She gradually learned to make better food choices and joined a support group to help her along the way.
Rodriguez has lost 100 pounds, has managed to maintain the weight off and is enjoying wearing pants with a zipper again. She went from a 2XL in shirt size to a medium and went from an 18/20 to an 8/10 in pant size.
She now looks back at pictures from her stepson's wedding last year, and is proud of the woman she sees staring back at her.
"Thanks to bariatric surgery, I lost weight and gained hope," she said. "My story went from feeling like I would be overweight the rest of my life to being pretty hip and active."
Now, she is looking forward to being an active grandparent when her children start families of their own.
"You're never too old to take advantage of an opportunity," she said. "I wish I had done it sooner."