A New Year's Resolution to Stay on Track with Weight Loss After Gastric Sleeve Surgery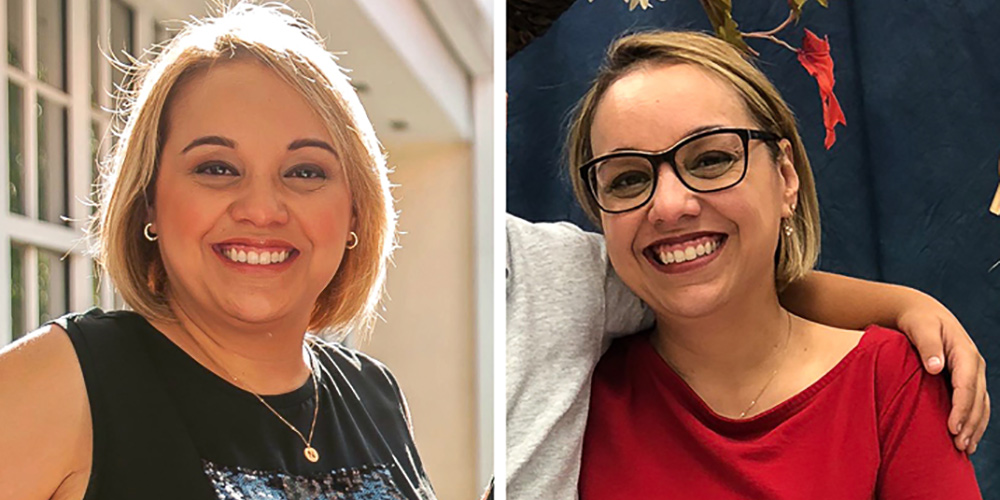 For as far back as she could remember, Nicole Ferrer has had an issue with her weight. Yet it wasn't how she looked or even the size of the clothes she wore that mattered – until potentially devastating complications with her health loomed.
Standing at 5 feet, 2 inches, 44-year-old Ferrer ballooned to 220 pounds. Breathing became more difficult and she found herself pre-hypertensive and pre-diabetic. Walking and playing with her young son became a challenge.
"Just bending over tying my shoes was a problem," said Ferrer. "I did a lot of these yo-yo diets and even going to the gym six days a week for an hour religiously, wasn't working for me."
That is when a friend told Ferrer about a different alternative: gastric sleeve surgery with Irving Miranda, MD, bariatric surgeon at Jackson Health System.
"I thought she was crazy and that it was more of a cosmetic kind of thing," said Ferrer. "But when I had my consultation with Dr. Miranda, he opened my eyes to how it's a lifesaving procedure and I thought to myself how I should've done this surgery 10 years ago."
Ferrer made the commitment to herself and her doctor to change her lifestyle in preparation for surgery.
"There are 3C's in life …choice, chance, and change," said Dr. Miranda. "You first make the choice to take a chance if you want your life to change. That is exactly what Nicole did – six months ago, she began her journey towards a new life."
Bariatric surgery is not only a lifesaving procedure for patients, but it also provides for a boost in self-confidence.
Doubting herself and her abilities to cope with the world around her, Ferrer avoided attending many events.
"You enclose yourself to this little bubble – so that if no one has to see you, it's even better," recalls Ferrer. "It clouds your self-confidence because you don't feel good about yourself."
The successful surgery took place on May 17, 2018, at Jackson South Medical Center with Dr. Miranda and a multidisciplinary team. By the next day, Ferrer was able to go home to start her new life.
"I can't say enough wonderful things about Dr. Miranda and Jackson South," Ferrer said. "I was treated like a queen there. If I could stand in the middle of the street with a sign saying this, I would."
Today, Ferrer weighs 145 pounds. She also dropped from a size 16 to a size 8, and is no longer diabetic or taking medications for high blood pressure.
"Nicole recently called me very excited just to tell me how she was able to fit into a dress that she has not been able to wear for over 20 years," said Dr. Miranda. "I am very proud of her commitment, success and in her faith in me to guide her through this journey hand-in-hand just as I promised."
An added benefit: Ferrer can once again enjoy running around with her son at the park without getting tired.
"I am energetic and excited about my transformation – I feel better about myself so in turn it changes your relationships with everyone around you," said Ferrer. "I feel like I am 15-years-old again."